Salesforce Certification Training Courses in Pune

(Admin+Development+LWC)
Salesforce as a platform for generating programs in the cloud with absolutely no software or hardware investment required. The apps thus created are collaborative and data-centric. A Salesforce administrator or developer is crucially important for many organizations. He/She has high salary and growth opportunities in the field of Cloud Computing.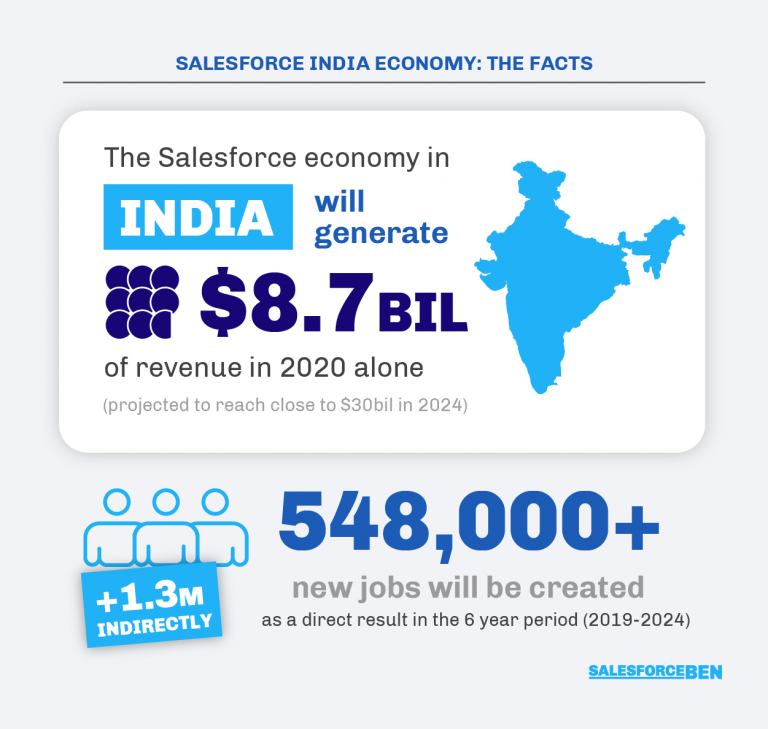 JavaByKiran - Best Salesforce Training Institute in Pune.
 Join us for the best Salesforce Course in Pune to build up your career in the booming sector and include the skill for your resume. Our subject specialist provides the most effective real-time projects, examples, and learnings from the Salesforce classes in Pune JAVA BY KIRAN includes a well-structured Salesforce training in Pune. The Salesforce training in Pune in addition to Salesforce certification course enables you to maximize the productivity of your Admin, Marketing or Sales tasks by tapping into Salesforce's sources. Follow the climbing global trends and measure in  for an enlightening adventure about Salesforce and the allied Customer Relationship Management (CRM). In order to aspire to eventually become an essential component of the Fortune 500 businesses that use Salesforce for their CRM the professionals at JAVA BY KIRAN institute would familiarize you. The class at JAVA BY KIRAN is comprehensive and covers all the Significant aspects of the CRM Salesforce such as the significance of CRM, CRM's functionality, Business-Oriented CRM tools and CRM Modules. The class also throws light on one of the most valuable concepts of Cloud Computing – SaaS and PaaS attendees and their use in CRM. Salesforce Training in Pune goes beyond input and offers an advantage with Laboratory Practice Sessions and Case Studies that ensure your capacity to handle adventures. It can handle all an organization's customer interactions through media, as well as different media, such as phone calls communities. By focusing on the sales, marketing, and service processes, salesforce handles all the customer associations. 
Pursuing Salesforce training from JAVA BY KIRAN will groom you, where you will learn to develop and manage Application for Customer Relation Management (CRM). Starting from basic in Salesforce initialization to the advanced core administrative features of CRM all will be covered for clearing the Salesforce exams. We have both online and classroom training available. Our Salesforce Online and Classroom Training has there own unique features.
Benefits of learning Salesforce from JavaByKiran:
Quite in-depth Class material with Real Time Scenarios for each Subject Using its Own Solutions in Salesforce CRM.
Well-Experienced and Actual Time Trainers
Real-time case studies and project integrated into the Curriculum
CRS Info Solutions provide Finest Support from our learning advisers Salesforce Expert based Certification in Pune
Real-time Industry-based Case Studies provided by CRS Info Solutions, Pune
Course Material and Lab manuals for students mention
We do Schedule the sessions based upon your comfort by our Highly Qualified Trainers and Real-time Pros.
Training for Certification is provided during your Salesforce Training in Pune.
Resume Preparation & Interview queries
Online Classes
Salesforce Development Training Course Syllabus
Best Salesforce training in Pune covered all the concepts herein JAVABYKIRAN institute required to master in the Salesforce Platform App building and clear the exam for Salesforce Administrator. Salesforce Training In Pune will cover core Salesforce design, development, installation, configuration and management that will help in processing the customer base data in an organization. The Best Salesforce course in Pune includes Learning the deep level path where we teach to analyze and how to extract customer information. Our institute has the best-in-class infrastructure for the Salesforce Course in Pune.
Today's IT Company goes Online and more friendly to sift to cloud-based solutions and hence prefer to move to a solution where reliability matches the Speed of the task done. Keeping mind candidates will undergo deployment of the application after completion of its development process will be taught from Scratch.
Join the JAVABYKIRAN Training Institute in Pune and master the skills of Salesforce Training to have a tremendous career.
We provide job-oriented training course materials for Salesforce CRM Classes In Pimpri Chinchwad, Pune with securing a practice org, database terminology, admin and user interface navigation, and habit fields creation, analytics & reports, security, personalization, automation and web to direct forms. Our SFDC CRM training institute supplies real-time project-based training and industry-based interview questions and certification help to our participants, enroll in the program to reach your learning objectives.
We are the Best Salesforce course in Pune, a CRM institute that provides CRM developer admin and lightning learning and certificate program in Pune, India. Get a functional and project-based class that is a salesforce with interview questions answers with justification and providing knowledge to enhance your criteria. With the flexibility of batches, timings, learning at your own pace, you are destined to obtain the best learning experience.
Salesforce Platform Developer Module
Salesforce Lightning Web Components (LWC) Mobile
Become a professional software consultant by learning experts to take care of challenging tasks on your organization and concepts that are made to make you perfect. Best Salesforce classes in Pune, developed by supplies and experts useful substance and resume preparation assistance which will be of help to find a job in the CRM industry. We offer one of the best Salesforce Training in Pimpri Chinchwad with assured job placement and have pre-recorded and live training sessions. With educated trainers, we're providing a training and Salesforce certification courses in Pune as a leading software training Institute in India and our course is full of hands-on events that are job-ready to make you perfect in skills. In this interactive Salesforce course in Pune, we'll walk through admin, developer and extra topics in comprehensive. We supply resume preparation, interview questions and a whole lot more.
Are you Interested to learn Java today?
We would love hearing from you! We need your feedback to improve our teaching methodologies! So just put your
Salesforce Training Reviews
,
Salesforce Course Review
s, and
Salesforce Training Feedback Reviews
for our perusal. We consider every aspect of yours and we'll strive to develop our techniques. You can visit our 
google review page
Upcoming Salesforce Batches
So are you ready to take up the Salesforce courses? Wondering about the session dates and timing? Here we go!..
| Course Name | Batch Date | Batch Mode | Start time | Duration | Branch | |
| --- | --- | --- | --- | --- | --- | --- |
| Salesforce | 15th June 2023 | Offline | 8:00 AM | 3 Months | Deccan | Enroll Now |
| Salesforce | 15th June 2023 | Online | 8:00 AM | 3 Months | - | Enroll Now |
What Certification Should I get
Perhaps you have been hesitant because you are a marketing graduate? If yes, there's good news for you. If you are enthusiastically looking forward to make a glorious career then online Salesforce classes in Pune is the best option for you. It's now possible for ANYONE to make a career shift, even in the event that you don't possess a technical background. All you need is the zeal to learn something new, an online connection and pc to undergo the revolutionary So if you're new to Salesforce or trying to upskill while involving functions, below are some of the best online Salesforce tools that you could work through from the comfort of your house. Our trainers deliver the best online Salesforce classes in Pune with full-fledged practical assignments, tutorials etc.
Successful completion of the course, you will be awarded a certificate from javabykiran for Salesforce Training
Salesforce Frequently Asked Question (FAQ)
Some of Our

Placed Students
Java By Kiran offers Salesforce course which covers Complete Salesforce Development Training,
Once after completion of the Salesforce course, we conduct a placement program.
So for more than 8000+ students got placed in the top MNC's.
Get Registered with our placement portal and Find your dream job from Java By Kiran.