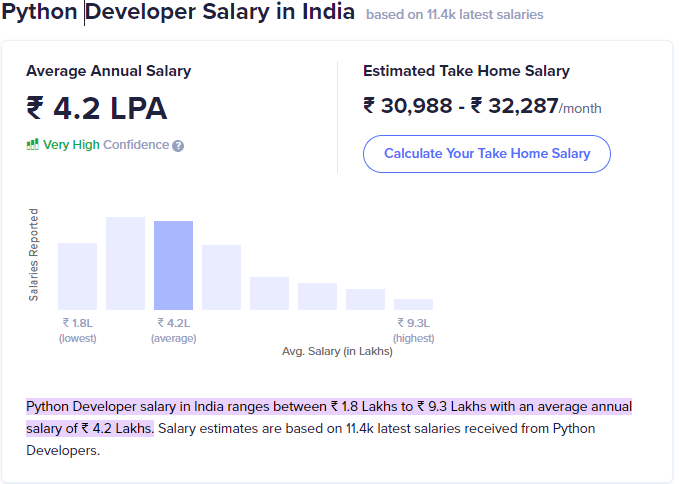 Python is an interpreted, high-level, general-purpose programming language. It provides constructs that enable clear programming on both small and large scales. Python is Very Easy to Learn. With the help of python, we can create Websites, Games, and Applications. nowadays python is Trending Programming language and Best Language for Make Carrier in the IT Industry
JavaByKiran - Best Python course in Pune.
These days the market needs extra knowledge with many technologies. Python is booming language these days. All data analysis and machine learning can be done very easily in python.
Career Opportunities in Python are growing in number across the world. Python programming language is dominating other programming languages such as C, C++ or Java. Python is an Object-Oriented, High-Level multi-paradigm programming language with dynamic features. It was designed by Guido Van Rossum who was a Dutch programmer. It is one of the most favored programming languages used worldwide.
It has undergone more than 25 years of the successful span and it is one of the fastest-growing programming languages. Python itself reveals its success story and a promising future ahead. Python Programming Course is best used for application development, web application or web development, game development, system administration, scientific computing, etc
JavaByKiran is the only institute where all lectures recorded and published on youtube. If you want to see our lectures you can see those freely. We do everything hands-on. Nothing dummy, we believe that whatever we learn must be done by every student by his hand. Not just faculty must be hands-on on his/her laptop. We give assignment every day so that there and their practice example can be solved by our own with the guidance of expert faculty who is working in company.
Python is a high-level, interpreted, interactive and object-oriented scripting language. Python is designed to be highly readable. It uses English keywords frequently where as other languages use punctuation, and it has fewer syntactical constructions than other languages.
Python is a MUST for students and working professionals to become a great Software Engineer specially when they are working in Web Development Domain. I will list down some of the key advantages of learning Python:
Python is Interpreted − Python is processed at run time by the interpreter. You do not need to compile your program before executing it. This is similar to PERL and PHP.

Python is Interactive − You can actually sit at a Python prompt and interact with the interpreter directly to write your programs.

Python is Object-Oriented − Python supports Object-Oriented style or technique of programming that encapsulates code within objects.

Python is a Beginner's Language − Python is a great language for the beginner-level programmers and supports the development of a wide range of applications from simple text processing to WWW browsers to games.
Benefits of Learning Python Programming
It's Free it doesn't Require Subscription
It Needs Very Less Coding, less space, Less Time
Any Business Man, any Entrepreneur can afford
Leading companies like Google, Spottily and Many More Companies Using Python
It's a Trending Language. Every One Using This Language nowadays
Python Is for everyone who is in Software Development Stream
Characteristics of Python Programming
It supports functional and structured programming methods as well as OOP.
It can be used as a scripting language or can be compiled to byte-code for building large applications.
It provides very high-level dynamic data types and supports dynamic type checking.
It supports automatic garbage collection.
It can be easily integrated with C, C++, COM, ActiveX, CORBA, and Java.
Python Full Stack development
Course Syllabus
Are you Interested to learn Python today?
Python Classroom Training Videos
Are you working already or a student in any reputed institution? Don't you find any leisure time to learn Python! Then this particular launch is for you! Here we have bestowed some of the leading Python Training Videos, Python Programming Course Videos, & Python Full Stack Development Tutorials, make use of it.
We would love hearing from you! We need your feedback to improve our teaching methodologies!   
We consider every aspect of yours and we'll strive to develop our techniques. You can visit our 
google review page
So are you ready to take up the Python Courses? Wondering about the session dates and timing? Here we go!..
| Course Name | Batch Date | Batch Mode | Start time | Duration | Branch | |
| --- | --- | --- | --- | --- | --- | --- |
| Python | 14th December 2023 | Offline | 10:30 AM | 3 Months | Karve Nagar | Enroll Now |
| Python | 14th December 2023 | Online | 10:30 AM | 3 Months | - | Enroll Now |
What Certification Should I get
Successful completion of the course, you will be awarded a certificate from javabykiran for Python Full Stack Development Training.
Certified Python Developer
If you are a new Python Developer, then it's a good idea to take Oracle Certified Associate (OCAJP) and Oracle Certified Professional (OCPJP) exam from Oracle. It's mandatory to pass the OCAJP exam before you can acquire the OCP certification. So you have to pay for two exams to get a Professional certification from Oracle.
Python Frequently Asked Question (FAQ)
Some of Our

Placed Students
Java By Kiran offers Python course which covers Python Data types, Program Flow Control, Expectation Handling, etc.,
Once after completion of the python course, we conduct a placement program.
So for more than 8000+ students got placed in the top MNC's.
Get Registered with our placement portal and Find your dream job from Java By Kiran.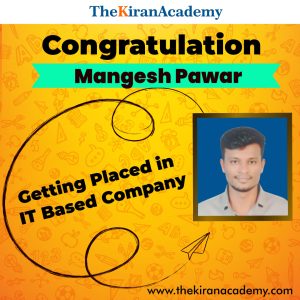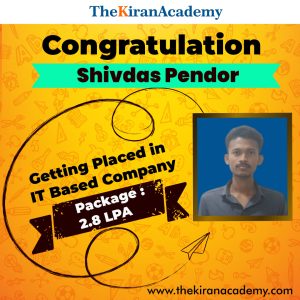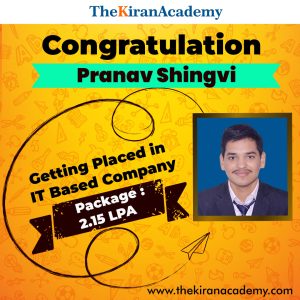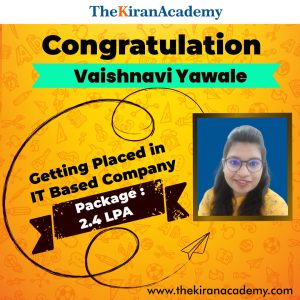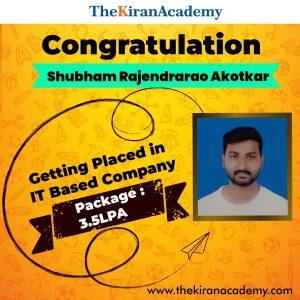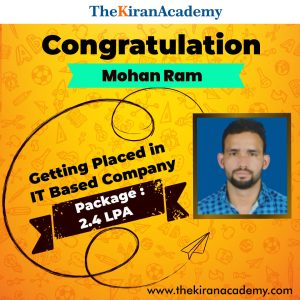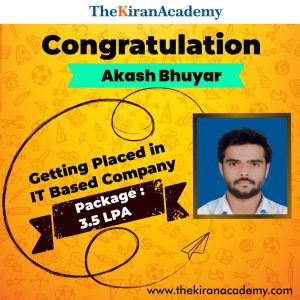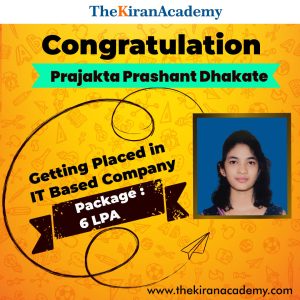 Job Interview is the most important thing for a job seeker. If you go for an interview you must be well prepared for this because you don't get a second chance to make a great first impression. Here we provide some strategies to improve your interview skills:
Django is one of the most versatile and popular Python web frameworks that encourages rapid development and pragmatic, clean design of web applications. This can be attributed to Django's open-source nature- the community is constantly releasing new code and plug-ins to simplify the process and keep up with the demand. It grabbed eyeballa right from the start when it was positioned as Python answer to Rails. 
Many Python development services, as well as major companies such as Spotify and YouTube, use Django. Developers describe it as "batteries included", which means that it comes with a variety of third-party libraries.
Django's user base is expected to grow as more developers embrace Python for emerging technologies such as Machine Learning and Big Data. It is ridiculously fast, reassuringly secure, and exceedingly scalable.  
Note: We recommend using the latest version of Django, which is currently 3.0.2.
Common job roles requiring Django
Python-Django developers
Python software engineers
Full-stack Django developers 
DevOps engineers
Frontend Django developers
Django software engineers