Angular Online and Classroom Training in Pune
Angular, Typescript, JavaScript is the future of front end development in any application in every industry. We take care of everything needed. This technology can be used by Java, Python or any other programming language.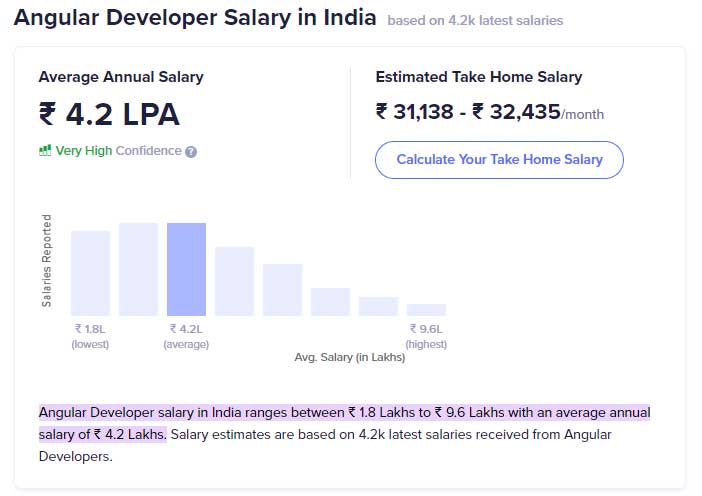 JavaByKiran - Best Angular Training Institute in Pune.
Angular is a JavaScript MVC framework; it is an open source web application framework, created by Google. Angular Programming is used to create single page applications- with the help of one HTML page, CSS, JavaScript and typescript on the client-side. It simplifies both development and testing of web applications by using client side MVC (Model View Controller).
JavaByKiran includes a well-structured Angular Training in Pune. JavaByKiran is the only institute where all lectures recorded and published on youtube. If you want to see our lectures you can see those freely. We do everything hands-on. Nothing dummy, we believe that whatever we learn must be done by every student by his hand. Not just faculty must be hands-on on his/her laptop. We give assignment every day so that there and their practice example can be solved by our own with the guidance of expert faculty who is working in company.
Angular Course Highlights
Pursuing Angular Training from JAVA BY KIRAN will groom you, where you will learn to develop and manage Application. We have both online and classroom training available. Our Salesforce Online and Classroom Training has there own unique features.
Benefits of learning Angular Classes from JavaByKiran:
Flexibility
Comfort
Saves Traveling Time and Cost
Any time you can attend any session
Any no of batches can be attended
You get personal attention from the trainer as problem-solving done one to one
Understanding issues related to other students as we share screen that you can see
Lifetime access to study material and tests.
Angular Training Course Syllabus
Are you Interested to learn Java today?
Are you Interested to learn Java today?